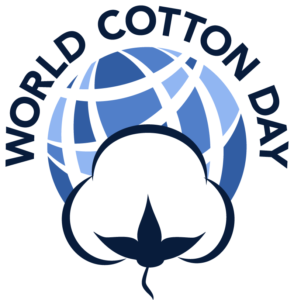 World Cotton Day is on October 7th, 2020. On this day the global cotton community is again going to draw attention to the significance of the raw material cotton by numerous local as well as virtual activities. Approximately 150 million people in about 80 countries make a living from cotton around the globe. Cotton is an important source of income in developing countries in particular. In contrast to food, cotton has got the advantage to be suitable for storage. Primarily small farmers especially in Africa, China and India cultivate this commodity. Planting, further processing and the supply chain create a globally networked economic sector.
The natural fibre features manifold benefits
One of the major characteristics is cotton's natural origin. Consequently cotton is a renewable material and furthermore biodegradable within a few months in water as well as in soil. Cotton is first choice to prevent actively any problems arousing from micro plastics. Since the natural fibre is easy to clean, comfortable to wear and looks nice, it is the ideal material for sustainable clothing and textiles.
Research and innovation regarding cotton
There are various scientific and social projects dealing constantly with cotton quality, sustainable planting methods as well as its further processing to innovative products. Drones, crop robots and sensor techniques in the field are only a small part of technical innovations regarding cotton. Cotton may be used for miscellaneous purposes. Next to the fibre's major application in the textile industry, the cotton seed oil, for example, is increasingly applied in cosmetics.
Local and virtual activities on World Cotton Day
This year, no central event is organized on World Cotton Day. Yet, the ICAC collects information on World Cotton Day activities on its website. The Bremen Cotton Exchange is involved as well, of course, just like last year. This time, the end consumer will be on focus. Details will be disclosed soon.