Testing of raw Cotton for possible Chemical Residues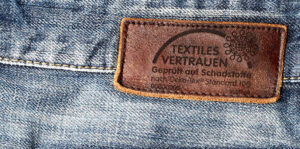 Cotton is regularly tested for pollutants and pesticides on behalf of the Bremen Cotton Exchange. Samples are taken by sworn experts or independent inspectors in various parts of the world. They carry out the tests in accordance with Oeko-Tex Standard 100. The tests are limited to raw cotton and the substances used in its cultivation. The results then refer exclusively to the analyzed samples drawn. They are therefore not necessarily representative of the country of origin.
In the most recent tests, the values measured were predominantly below the detection limit, in line with previous results. Isolated samples were within the limits for product class I of the Oeko-Tex Standard 100.
Due to improved plant breeding and the increasing use of better cultivation practices such as Integrated Pest Management (IPM), the use of chemical substances in cotton production is tending to decline further. Therefore, critical values in the analysis are not expected to be detected in the future.
Here you can find the individual test results for download (Acrobat© PDF format).
Pesticides
Formaldehyde
PCP
ph-value
Heavy metals
Defoliants
Residue analysis continues at two-year intervals.