On 1 June, the European Parliament adopted its position for negotiations with member states on rules to integrate human rights and environmental impact into companies' governance, the Corporate Sustainability Due Diligence Directive.
According to the adopted text, companies would be required to identify, and where necessary prevent, end or mitigate the negative impact of their activities on human rights and the environment such as on child labour, slavery, labour exploitation, pollution, environmental degradation and biodiversity loss. They would also have to monitor and assess the impact of their value chain partners including not only suppliers but also sale, distribution, transport, storage, waste-management and other areas.
"The new rules will apply to EU-based companies, regardless of their sector, including financial services, with more than 250 employees and a worldwide turnover over 40 million euro as well as to parent companies with over 500 employees and a worldwide turnover of more than 150 million euro. Non-EU companies with a turnover higher than 150 million euro, if at least 40 million was generated in the EU, will also be included. Non-compliant companies will be liable for damages and can be sanctioned by national supervisory authorities", according to a statement of the Parliament.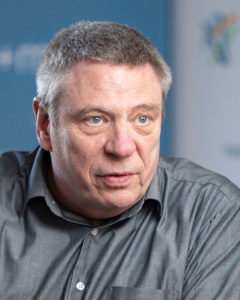 Industry associations, including the German textile and fashion association 'textil + mode', are criticizing the proposed legislation in this form as too bureaucratic. Dr Uwe Mazura, the association's managing director, stated: "Many companies that are already struggling to survive today will be burdened with new bureaucratic regulations and made liable for actions even in parts of the value chain that are beyond their control."
Now that Parliament has adopted its position, negotiations with member states on the final text of the legislation can begin. Member states adopted their position on the draft directive in November 2022, the European Commission proposal was introduced in February 2022.
Source: European Parliament/ Confederation of the German Textile and Fashion Industry, container-photo: pixabay