Due to negative impact on the environment, the European Union wants to scale down piles of plastic rubbish and contribute to the reduction of littering the oceans as well as polluting by micro plastics. By means of legal regulations, the European legislative affects the way how business and society design, produce and finally use plastic products. Wherever possible during application, plastics should be rejected in favor of alternative materials. This could be cotton in some cases too.
Plastic waste is a problem
Europe produces 58 million tonnes of plastic annually according to the European Commission. 25 million tonnes thereof is waste. The raw material applied for the production of plastics is mostly fossil fuel based and made of crude oil. In 2050, plastics might contribute by 20 percent to crude oil consumption and 15 percent to greenhouse gas emissions. The EU Commission is warning that there could be more plastic than fish in the oceans in 2050. The single-use plastic products most frequently found at European beaches are cigarettes, balloons and balloon sticks, bottles, bags, cutlery, straws, stirring staff, candy paper and tampons.
Since plastics are very durable, they accumulate in nature damaging important ecosystems. More than 400 years have to pass until they are completely decomposed.
Micro plastics end up in the environment as raw material of hygiene and industry products and as decay product of plastic articles.
Additionally, abrasions of car tires as well as synthetic fibers as a result of washing have been a considerable cause for littering the oceans with micro plastics. The EU reports that the share of micro plastics from textiles accounts for 80 to 400 tonnes annually. Following the food chain, micro plastics also arrive at our plates.
The initiative of European politics
It is the aim of the European strategy for plastics in a circular economy that all plastic packaging is reusable or recyclable until 2030. If better alternatives exist, they should be used instead of plastics.
In March 2019, the EU parliament has passed a motion prohibiting the sale of single-use plastic articles from July 2021. This includes single-use cutlery made of plastic, single-use plastic plates, plastic straws or cotton buds with plastic. The EU commission is convinced that there are sufficient alternatives of environmentally friendly material.
What's more: The recycling objectives determined by the EU parliament have to be implemented by member states until 2030. It was furthermore decided that some single-use plastic products have to be marked with a label informing on their harmful impact on nature. This refers to e.g. wet wipes and panty liners.
Where cotton could be a worthwhile alternative
In the opinion of the Bremen Cotton Exchange, cotton is able to substitute plastic in various important product ranges being conducive to avoiding waste. This does not only refer to its major common use in textiles and clothing. Cotton has more and more found its way into the sector of technical textiles for lightweight construction purposes, into the automotive and aircraft sector for e.g. the production of bio-based material, and for nonwovens in sanitary products. Retailers like drugstores have increasingly been offering items made of 100 percent cotton, for example sanitary napkins or tampons, cotton wool pads, wadding, cleaning wipes and other personal care products as well as cotton buds with paper shaft. Furthermore, cotton has already been employed for the production of baby diapers. Since cotton is hypo allergic by nature this is beneficial not only for the sensitive baby skin.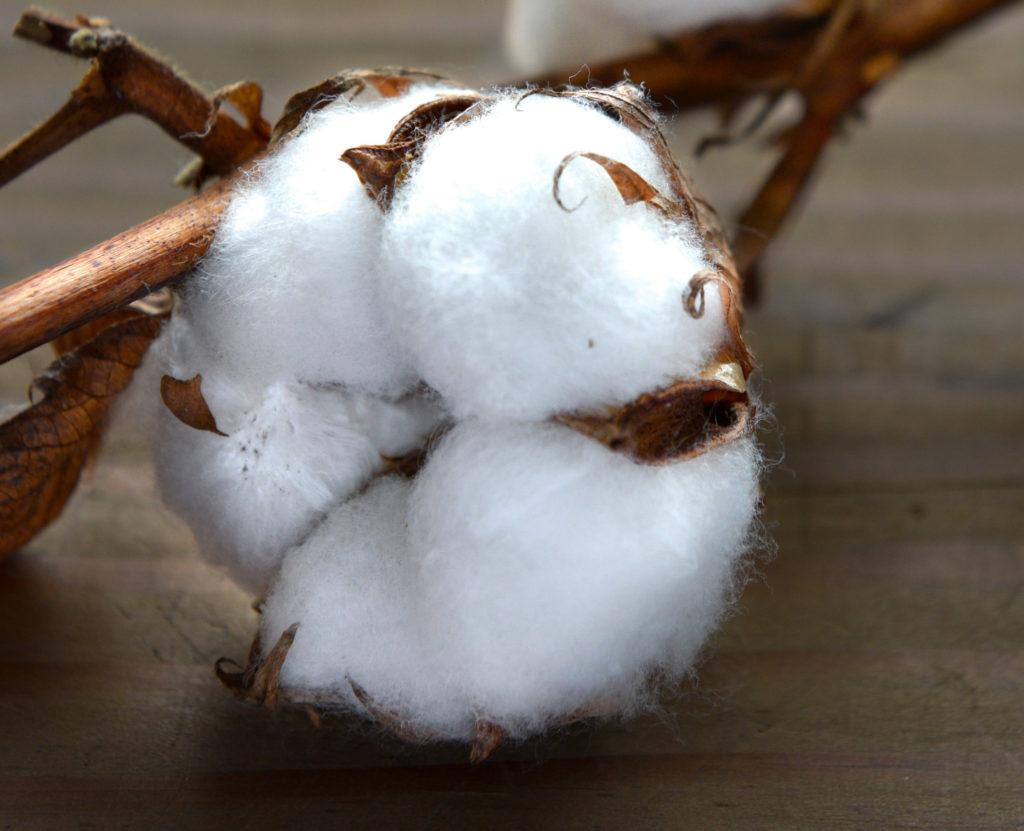 Consumers sense cotton as smooth, natural and comfortable. In comparison to crude oil based plastics the natural fiber has got the advantage of being biodegradable in soil or water within a few months. Moreover, it is recyclable. These properties along with the special breathability of the fiber make cotton the preferred material for everyday face masks during the current pandemic, too. Cotton fabrics are able to absorb the virus, and to dehydrate as well as deactivate. Being washable and reusable cotton face masks reduce waste. Cotton is a renewable raw material with numerous beneficial features and various fields of application.
For more information:
Publication EU Commission: 'Changing the way we use plastics'
https://op.europa.eu/en/publication-detail/-/publication/e6f102e3-0bb9-11e8-966a-01aa75ed71a1/language-en
DIRECTIVE (EU) 2019/904 OF THE EUROPEAN PARLIAMENT AND OF THE COUNCIL on the reduction of the impact of certain plastic products on the environment
https://eur-lex.europa.eu/legal-content/EN/TXT/HTML/?uri=CELEX:32019L0904&from=EN