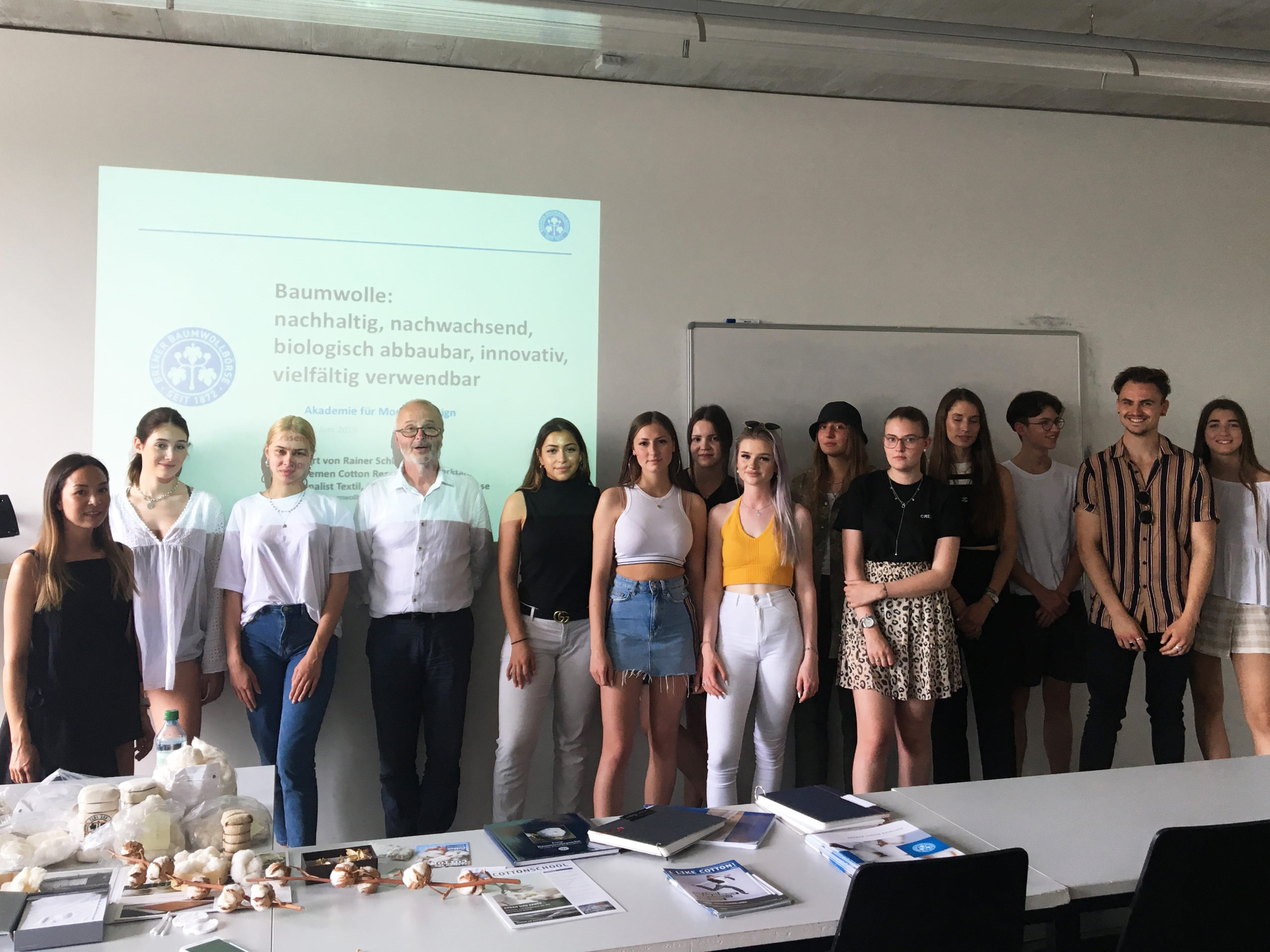 The Bremen Cotton Exchange informed students of the degree course fashion management of the Academy Fashion & Design (AMD) on the significance of the raw material cotton within the textile supply chain. The speech titled "Cotton: natural, renewable, bio-degradable, and versatilely applicable" was held on the premises of the Academy in Düsseldorf on June 18 at the invitation of tutor Gabriele von der Heyden. In their future professional life, fashion and product managers are amongst others responsible for all substantial supplying processes for the sale of textiles and apparel, starting with the raw material up to the finished product.
Apart from the role of cotton within the supply and production chain, major topics were market data on cotton concerning production, consumption and trade, global availability, and the position of the raw material within the whole fibre market. An overview of cotton varieties was given, too, as well as an insight into the planting practice considering aspects of sustainability.
A particular part of the lecture dealt with the criteria determining cotton quality. The students had the opportunity to get to know the characteristics and quality of cotton visually and with regard to haptic using provided samples, and to take first evaluations.
The AMD is a faculty of the University of Applied Sciences Fresenius located at Hamburg, Düsseldorf, Wiesbaden, Munich, and Berlin with about 1,700 students. With their hands-on degree courses in the field of fashion, media, management, and design, AMD forms the basis for jobs in the creative industries.