Once a year, the fashion association GermanFashion investigates the buying behavior of German consumers with regard to clothing and publishes the GermanFashion Consumer Panel.
"After the most important characteristic, 'good fit', customers now name 'good value for money' second for the first time. This trend will certainly continue as many consumers have to tighten their belts," explains Gerd Oliver Seidensticker, President of GermanFashion. The study focuses on identifying the needs and behaviour of German fashion consumers in terms of parameters such as clothing styles, buying behaviour, used sources of information, brand credibility and sustainability.
Fit and price-performance the most important selection criteria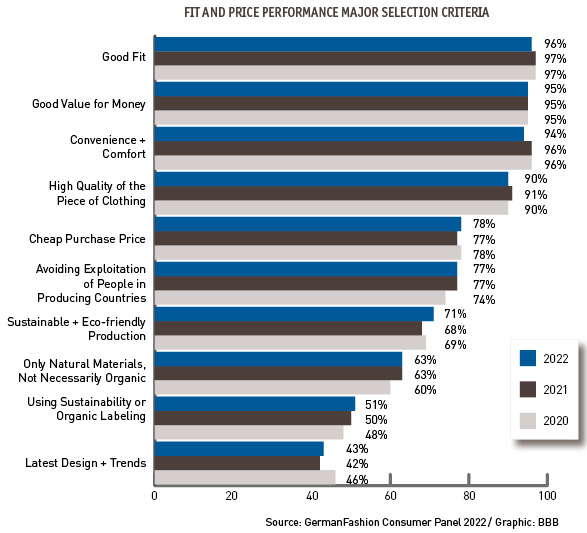 German fashion consumers' buying decisions are still predominantly based on factual criteria: They rank a good fit (96%) as important or rather important in first place. Other key selection criteria are good value for money (95%) ranking second and convenience and comfort (94%) in third place. In 2020, the latest design and trends were still important to customers at 46 percent, this is now declining and amounted to 43 percent.
In contrast, the 'use of natural materials' is moving further into awareness with 63 percent recording an increase of three percentage points compared to 2020 – even if it doesn't necessarily have to be 'organic'. Likewise, sustainability is gaining in importance. For example, 77 percent of respondents consider it important to avoid exploiting people in producing countries (2020 74%) and 71 percent prefer sustainable and environmentally friendly manufacturing (2020 69%).
Cotton by far the most popular material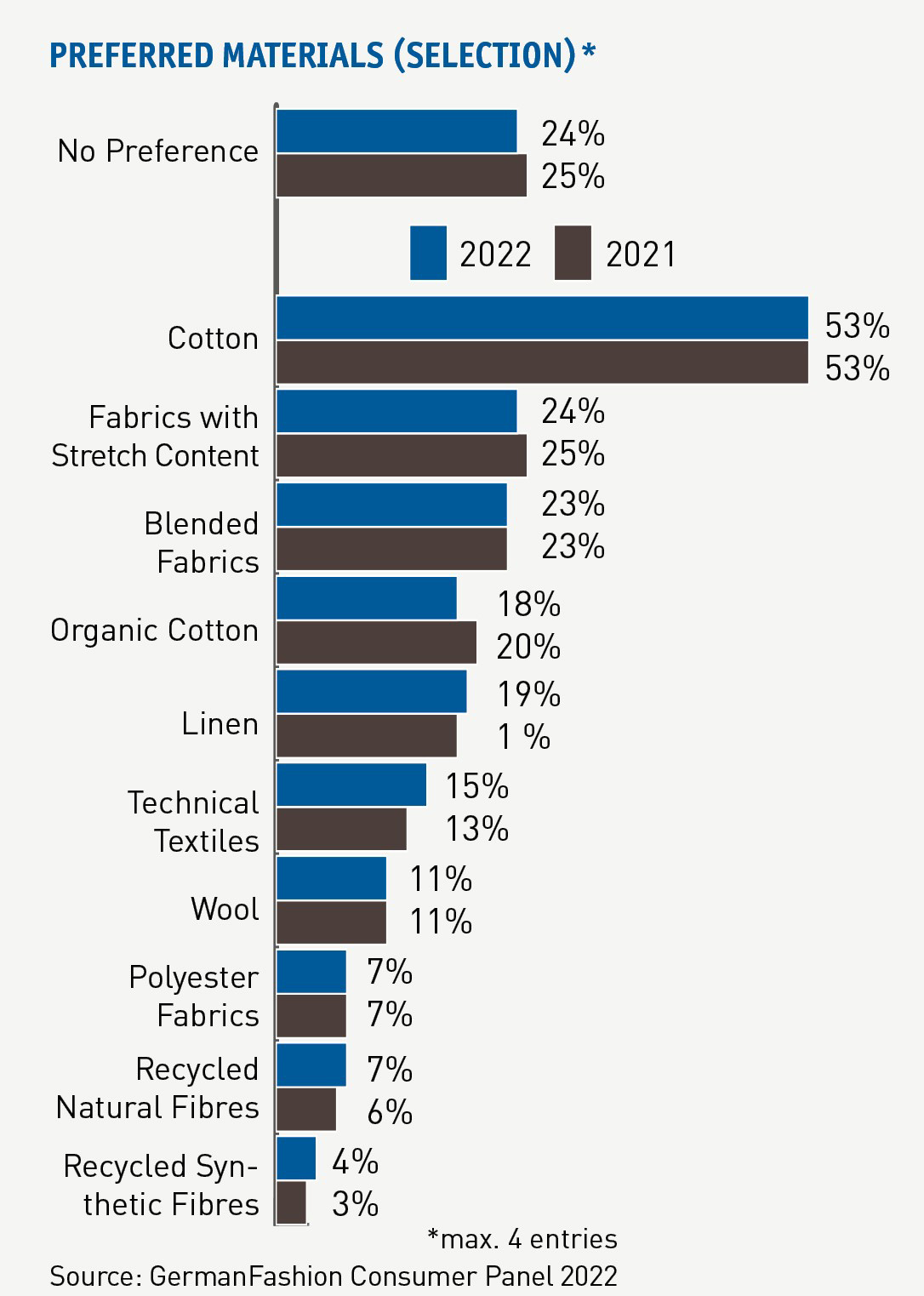 One in four Germans has no preferences whatsoever regarding the materials used in clothing production. This proportion has fallen slightly in the past 12 months by one percentage point to 24 percent. Overall, 'comfortable' fabrics continue to predominate: Cotton enjoys the greatest popularity at 53 percent, well ahead of fabrics with stretch content (24%) and blended fabrics (23%). Within the cotton category, two separate trends emerge: while cotton is the most popular material at 53 percent, the popularity of organic cotton has fallen by two percentage points to 18 percent.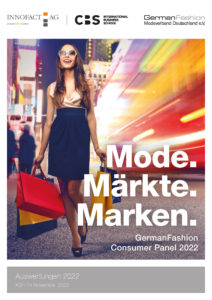 The entire study is available for download at GermanFashion (only in German):