Interview with Thilo Fiedler, Vice President Agriculture Global Service Line, Bureau Veritas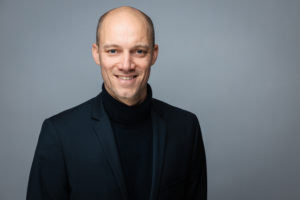 Due to the technical expertise and global network of 1.600 offices and laboratories in 140 countries globally, Bureau Veritas offers to be the only "One-Stop Shop" supply chain management solution provider. The company recently became a member of the Bremen Cotton Exchange. The Bremen Cotton Report editorial team spoke to Thilo Fiedler, Vice President Agriculture Global Service Line, about digitalisation and increasing transparency requirements in the cotton supply chain, among other things.
What advantages does your service offer customers?
Bureau Veritas is a business-to-business-to-society company offering innovative one-stop-shop testing, inspection & certification services helping to minimize the risk Agri-commodities can be exposed to during transit through their supply chains.
The importance of supply chain resilience is more important than ever as they become more complex due to companies sourcing products from around the globe. Consumers are demanding to know more about the origins, production methods and how workers are treated in the production process. And this applies to all businesses within the cotton sector who have a growing need to minimize risk while maximizing control at every link in the supply chain.
Every supply chain stakeholder must also ensure the quality, quantity, and value of traded cotton, whilst adhering to safety and compliance requirements for all global destinations.
What role does cotton as a raw material plays for Bureau Veritas?
Knowledge about cotton as a raw material is imperative to ensure the end-product is sustainable. Bureau Veritas supports stakeholders in the supply chain by validating quantity & quality of cotton products and that they comply with international certification schemes.
SEAMLESS is our name for Bureau Veritas' package of Testing, Inspection & Certification services oriented to the global Cotton Supply Chain. SEAMLESS offers our clients data driven assurance at every step along the farm to retailer journey.
Our SEAMLESS service offers supply chain traceability via a designated digital platform; data can be captured at every stage from field mapping & NDVI data analysis, seed license protection audits, pre-shipment HVI testing, destination control services, to sustainability audits and DNA fiber testing services.
What is the relevance of transparency in the cotton supply chain today and tomorrow?
85 percent of people say origin matters when deciding what brands they like and support (Source: Forbes, Jan 2019). In addition, 34% of the population in the U.S. is willing to pay up to a 25 percent premium for sustainable products (Source: business wire, Oct 2021).
The transparency and traceability of products will progressively become the 'new normal'.
Early adopters will enjoy premiums, whilst in the longer term, others will face challenges to catch-up and embed traceability into their business models.
Leaders are developing the narrative internally to promote risk management and compliance within their supply chains which in turn, offers brand protection and differentiation. In addition, brands and retailers can validate claims about products and production practices and thereby communicate these to the consumer.
Farmers can secure contracts more easily which in turn provides greater access to new markets whilst obtaining price premiums.
Do you support companies in implementing their sustainability goals and related certifications and verifications?
As a world leader in audit and certification services, we support our 400,000 clients to be more efficient, more methodical and more trustworthy in their journey towards more sustainable business and a more sustainable world.
Sustainability is embedded into our strategy, our entire organization, and across all our businesses. A dedicated portfolio of Green Line services and solutions allows Bureau Veritas to partner with organizations to support them execute their sustainability strategies with trust and transparency. In doing so, we provide the tools to protect client's brand and reputation.
What role does digitalisation play in your business?
The impact of digital transformation is reshaping every industry we serve as well as our own TIC (Testing Inspection & Certification) sector. Today, clients face new types of risk and performance needs and what's more, digital evolution continues to create major disruption in the delivery of our services.
Digitalisation has many key drivers but at the heart of it, digital technology brings to our workforce, processes and our clients, increased efficiency, transparency and traceability.
What impact have supply chain disruptions had on your business in recent years and probably will have in the near future?
Any supply chain disruption creates an opportunity. At Bureau Veritas, we have developed several solutions to address these opportunities for our partners. Our supply chain solutions will support clients in their traceability journey, based on their priorities and preferred levels of control.
Granularity of control is determined by three different levels, which can be put together by the client in different building blocks:
Risk Management, a first step providing visibility into supply chain by scoring of each supplier, based on a static scoring method and self-declared checklist.
Performance Management, an advanced level of assurance by periodic traceability audits and dynamic scoring of each supplier versus a pre-defined criteria.
Full Traceability Management, delivering a maximum level of assurance. This assurance is being delivered on the back of a traceability report per batch, dynamic scoring per batch and dynamic checklist fulfilled by each supplier.
Thank you for the interview.
More information: