150 Years of Cotton Expertise
A Reason to Celebrate
For 150 years, the Bremen Cotton Exchange has shaped the global cotton trade through its competence, neutrality and authority. This year, we look back at the beginnings and milestones of our history, but also at the challenges that await us in the future.
The highlight of the anniversary year may be the Cotton Week at the end of September, during which the 36th International Cotton Conference Bremen will take place. In addition to the conference, visitors and friends of the Cotton Exchange can expect, among other things, a ceremonial act honoring 150 years of history during this week. In addition, the Übersee-Museum Bremen will open a major exhibition on cotton to mark the anniversary, and the Cotton Exchange will publish its anniversary book.
Anniversary Book - 150 Years of the Bremen Cotton Exchange


128 pages chronicle and master plan
With this book, the Bremen Cotton Exchange invites you to take a journey through its successful history from the founding years to the present day on the occasion of its 150th anniversary.
Limited Special Edition at the price of 24.90 €
order in our Cotton Shop.
Have a look into the book
The Anniversary Issue of the Bremen Cotton Report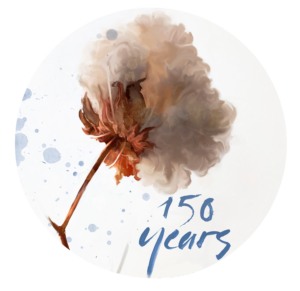 The anniversary is also an occasion to dedicate the traditional year-end edition of the Cotton Report to our partners around the world in this special year: Our thanks for the good cooperation go well beyond 2022. First and foremost, this applies to our members and all those who actively participate in our Association's work. Without your support, our work would be impossible. In accordance with our statutes, we have been working together with many other partners from industry, associations and cotton production along the entire cotton supply chain to "protect and promote the interests" of all market participants for 150 years.
We hear from some of those members of our cotton family in this issue:
Dr Uwe Mazura, General Manager

There are many clicks on the cotton fact check on the textil+mode website. Which is good, because there is an extreme amount of misinformation circulating around the world about cotton in particular – driven by interests, which has also been proven and can be read. Cotton is a frugal crop. More than half of it is grown worldwide without artificial irrigation.
150 million people work in cotton production in approximately 80 countries around the world.
And as the German textile and fashion industry, fair environmental and social standards in the growing countries are not just an issue for us, but an obligation. This is another reason why we are in close contact with the Bremen Cotton Exchange, because for us it is the gateway to the world when it comes to cotton.
150 years of the Bremen Cotton Exchange are a treasure for Germany and for us as an industry!
Kai Hughes, Director

The International Cotton Advisory Committee (ICAC) has long had a collaborative relationship with Bremen, but it went to a new level as we worked together on World Cotton Day. It was eye-opening to see an organisation focused on cotton testing and trade harmonisation achieve such impressive results by engaging directly with brands and retailers, which had not been participating on 7 October. Bremen's success in achieving what, until that time, no one else had been able to achieve, was a reminder to me that there are no limits to the way organisations can innovate.
There are many links of the supply chain between Bremen and retailers, but that didn't stop them being creative and achieving something amazing.
Sibylle Michel, Editor-in-Chief
textile network, Bamberg, Germany
If we receive inquiries about the cotton trade or industry, I often point to the team at the Bremen Cotton Exchange as a competent contact. This was also the case a few months ago, when we received a message from a Greek cotton farmer who was desperate because of the high market prices and wanted to sell his cotton directly to bulk buyers immediately, without any middlemen. (The Bremen Cotton Exchange did its utmost to help him.)
Our magazine textile network has been associated with the Bremen Cotton Exchange for almost a decade now. To our specialist textile industry magazine, the Exchange is an outstanding information platform for everything to do with cotton.
I appreciate the close and personal cooperation with Elke Hortmeyer, Stephanie Silber, Rainer Schlatmann and Annette Mehlhoop! And congratulations to the entire Bremen Cotton Exchange team on their 150th anniversary!
Alan McClay, CEO
Better Cotton Initiative, Geneva, Switzerland
The Bremen Cotton Exchange has been a leading international commodity organisation for over 150 years. It has fostered a community of cotton producers, processers and traders that are committed to operating with integrity. Better Cotton commends Bremen for embracing the importance of sustainability in cotton cultivation. In the face of climate change, we all must come together to support a cotton sector that will deliver a net positive impact on both people and the environment.
Manfred Kern, Chairman
Textile Industry Association, Vienna, Austria
The Textile Industry Association has been a member of the Bremen Cotton Exchange for 128 years. Looking back on the past 150 years, it can be said that many things have changed quite fundamentally in production, from production processes to working conditions.
What has not changed, however, is the commitment of those responsible!
We sincerely congratulate and wish you a successful 150th birthday, may countless more follow!
Dipl.-Ing. Georg Comploj, Ing. Manfred Kern, Mag. Ursula Feyerer
Konrad Schröer, Managing Director
Setex-Textil-GmbH, Hamminkeln-Dingden, Germany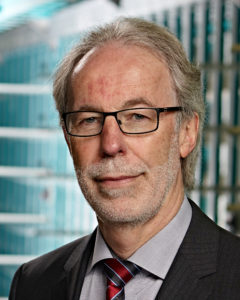 Since we were founded in 1990, we have built up a fully integrated textile production facility in Germany and act true to our motto "Textile has a future – also in Germany".
With the takeover of the Kettelhack OE spinning mill in Rheine in 2011, the Bremen Cotton Exchange has become very important for us in the procurement of cotton. Thanks to the regular meetings between the textile industry and cotton traders in Bremen, the Exchange's rele­vance as an industry meeting point has also increased for me, because face-to-face exchange is already part of the tradition for those of us working in the textile industry.
The Association's premises on Wachtstraße have therefore become a permanent point of contact for me in Bremen and I am proud to be able to help shape the Association's history as a board member.
Silke Hellwig, Editor-in-Chief
Weser-Kurier, Bremen, Germany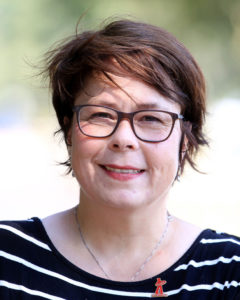 The Cotton Exchange and the WESER-KURIER have been linked for decades. The WESER-KURIER, founded in 1945, reported regularly on the Exchange in its first issues, highlighting above all the post-war activities, its special position and its importance for Bremen. In October 1947, the 75th anniversary celebrations in the Town Hall were reflected in the WK: "On behalf of the Bremen Senate, Mayor Spitta recognised the successful work of the Bremen cotton merchants over the past decades." Countless texts and interviews have been published since then, as well as a book, in cooperation, on 150 years of the Cotton Exchange.
The sustainability conference "Sustain" was jointly launched in 2018. It had to be cancelled in 2020, but is waiting to be continued, and the WESER-KURIER archive will continue to be filled with reports on and about the Cotton Exchange.
Bill Kingdon, Managing Director
International Cotton Association, Liverpool, United Kingdom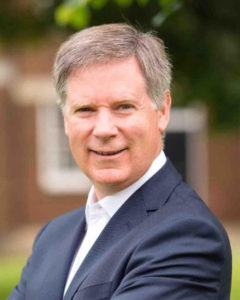 The International Cotton Association (ICA) and the Bremer Baumwollbörse (BBB) have a strong history and close relationship that goes from strength to strength. The best illustration of this is ICA Bremen. It is now 11 years since ICA and BBB launched the 'ICA Bremen International Quality Testing and Research Centre' – widely known as ICA Bremen.
Operating from existing, state of the art laboratory facilities in Bremen, ICA Bremen combines the global reach of the ICA with the quality expertise of the Bremen Cotton Exchange and the Bremen Fibre Institute (FIBRE) as an international centre of excellence.
Together, we are proud of our achievements, and we look forward to further growing this relationship for the benefit of our global cotton community.
Darryl Earnest, Deputy Administrator
United States Department of Agriculture, AMS, Cotton & Tobacco Program, Memphis, USA
Over the years, there has been excellent collaboration between the Bremen Cotton Exchange and the USDA. The Exchange has long utilized USDA's reports and analyses on the global cotton market as a reliable source of reference information. In turn, the impressive International Cotton Conference Bremen is a must for USDA professionals and analysts to attend every two years. Since 2003, USDA, Bremen, and ICAC have led the Task Force for the Commercial Standardization of Instrument Testing of Cotton (CSITC), whose meetings and quarterly round tests have raised the level of cotton testing accuracy and consistency throughout the world. All these collaborations have indeed proven successful.
Roland Stelzer, Managing Director
Gebr. Elmer & Zweifel GmbH & Co. KG, Bempflingen, Germany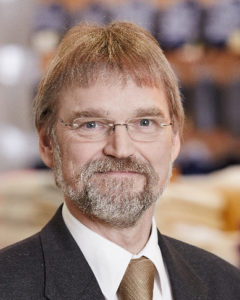 Elmer & Zweifel has specialised in the processing of cotton since it was founded in 1855. Initially, the cotton came from Egypt and was delivered to southern Germany via Trieste and then by cart over the Gotthard. What an improvement it was to be able to import via Bremen, which has been possible for 150 years. The pioneering spirit has remained, today in the form of organic cotton and direct relationships with the farmers.
Cotton is not without reason the number one natural fibre; as a plant fibre it does not need any chemical pulping and it provides unsurpassed physiological comfort. Cotton is often wrongly vilified for its need for water. However, all plants need water and cotton needs less of it. It also provides a good income to farmers in warmer climates. Organically grown cotton has a great future.
Dalena White, Co-Chair
Discover Natural Fibres Initiative, Brussels, Belgium
The Discover Natural Fibres Initiative (DNFI) is a platform for those who appreciate and acknowledge the importance of natural fibres and support their production and use. The Bremer Baumwollbörse (Bremen) helped to create the DNFI at its founding meeting in January 2010 in Frankfurt, and Bremen has continuously encouraged, facilitated, and empowered the Initiative in the years since. In turn, DNFI has helped to raise the profile of Bremen in UNCTAD and FAO and among sister natural fibre organizations.
The Bremer Baumwollbörse is the leading voice of cotton in the European Union, and Ms. Hortmeyer was elected Chair of DNFI at the annual general membership meeting in January 2020. DNFI and Bremen have been working together for over a decade to advance the interests of all natural fibres, with benefits to both organizations accruing through cooperation and collaboration.
Jan Kettelhack, Managing Director
Hch. Kettelhack GmbH & Co. KG, Rheine, Germany
Over the course of 150 years, the "Committee for the Cotton Trade" has developed into a globally recognised institution for all questions relating to the cotton industry, through the permanent transformation of its business model. The Cotton Exchange's expertise ranges from cultivation and processing to topics relating to social, ecological and economic aspects along the textile supply chain.
For Kettelhack, cotton is a special raw material that gives our products unique properties. From a sustainability point of view, cotton as a renewable raw material also has great future potential. The due diligence that the players in the supply chain must observe poses new challenges. Here, too, the Cotton Exchange uses its expertise to create transparency and provide reliable information.
Dr. Christian Schindler, Director General
International Textile Manufacturers Federation, Zurich, Switzerland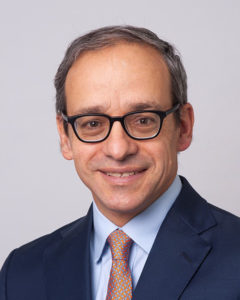 Since 1935 the Bremen Cotton Exchange (BBB), the second oldest cotton exchange in the world, is a member of the International Textile Manufacturers Federation (ITMF). The active cooperation between the BBB and ITMF was and is very fruitful for the global cotton textile industry. A very important aspect is contract sanctity. Cotton spinners, especially in Germany, Switzerland and Austria, were buying cotton from traders organized in the BBB based on contracts that were governed by the bylaws and rules of the BBB.
In meetings of the ITMF Joint Cotton Committee representatives of the BBB and other cotton associations meet on a regular basis to discuss how to improve and adapt the bylaws and rules. Another important aspect of cooperation is ITMF's International Committee on Cotton Testing Methods (ICCTM). Every other year, cotton experts from around the world meet on the side-lines of the Bremen International Cotton Conference organized by the BBB and the Bremen Fibre Institute to discuss developments in cotton testing methods and cotton testing instruments.
Prof Dr Axel Herrmann, Director
Fibre Institute Bremen e. V., Bremen, Germany
In 1955, the Fibre Institute Bremen e. V. started out as a laboratory of the Bremen Cotton Exchange. Spun off in 1969, the Institute might not have been able to celebrate its 150th anniversary, but it has reached a half-century. Even today, we are still happy to carry out the tasks that have accompanied us for more than 50 years: fibre testing, the worldwide standardisation and harmonisation between testing laboratories, or the joint organisation of the Cotton Conference. The Institute now has almost 60 employees and conducts research in a varied, but always fibre-related, range of subject areas. Its international reputation and recognition in cotton remain outstanding. But it is not only history that unites us as Bremen partners, but also the future, with new challenges such as sustainability, recycling, degradability, traceability and new, technical cotton applications.
Tina Stridde, Managing Director
Aid by Trade Foundation, Hamburg, Germany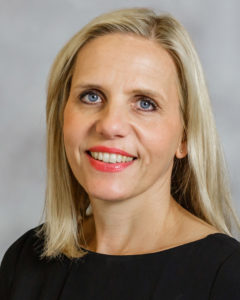 There is a lot that connects the Bremen Cotton Exchange and Cotton made in Africa: naturally, the intensive focus on cotton, a raw material that is close to the heart of both organisations, as well as the fact that both are based in northern German Hanseatic cities. But there are also several things that make us different: whereas here you are celebrating your 150th anniversary, we are only 17 years "young", and at Cotton Made in Africa, the focus is on the African producer countries, while in Bremen the accent is on the global challenges in the cotton world.
For us, the Bremen Cotton Exchange is an important sparring partner, a reliable source of facts and figures, a tireless lobbyist for the raw material and an institution in the world of cotton.
Stefan Roller Aßfalg, Managing Director
Academy for Textile Finishing, Cologne, Germany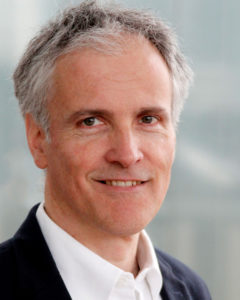 When it comes to expertise in cotton as a raw material, its origin, qualities and use in the areas of corporate fashion, team clothing, promotional textiles or merchandising, the Bremen Cotton Exchange has always been the first port of call for the Academy for Textile Finishing.
In four joint cotton seminars from 2019 to 2022, we were able to successfully train textile finishers on all aspects of the renewable natural fibre. In addition, as a partner of the Academy for Textile Finishing, the Cotton Exchange has twice supported the "Textile Campus" special exhibition at the PSI international trade fair in Düsseldorf. The trade visitors were able to experience cotton up close.
The Cotton Exchange has thus become an important partner for further training in the field of fibre technology.
Mark Messura, Senior Vice President, Global Supply Chain Marketing,
Cotton Incorporated, Cary, USA
Cotton is loved by consumers worldwide, and found in everything from clothing to towels, diapers, and more. Creating these products and reaching the world's consumers takes a strong, effective supply chain of not only farmers, manufacturers, and retailers, but also cotton organizations.
The Bremen Cotton Exchange is at the heart of the world's network of premier cotton organizations. The Bremen Cotton Exchange's communications, conferences, and leadership roles are central to everything that is "world cotton."
From trade to demand building, innovation, and sustainability, the Bremen Cotton Exchange partners with all of us and will remain at the heart of world cotton for many years ahead.