October 2021 marks ten years since the launch of ICA Bremen, a joint venture between the International Cotton Association (ICA), Liverpool, and the Bremen Cotton Exchange. The aim was to combine the expertise of both organisations by establishing a joint 'International Centre of Excellence' for Cotton Testing, Research, Quality Training and Certification. On October 4, 2011, Jens D. Lukaczik, President of the Bremen Cotton Exchange, and ICA President Ray Butler signed their agreement.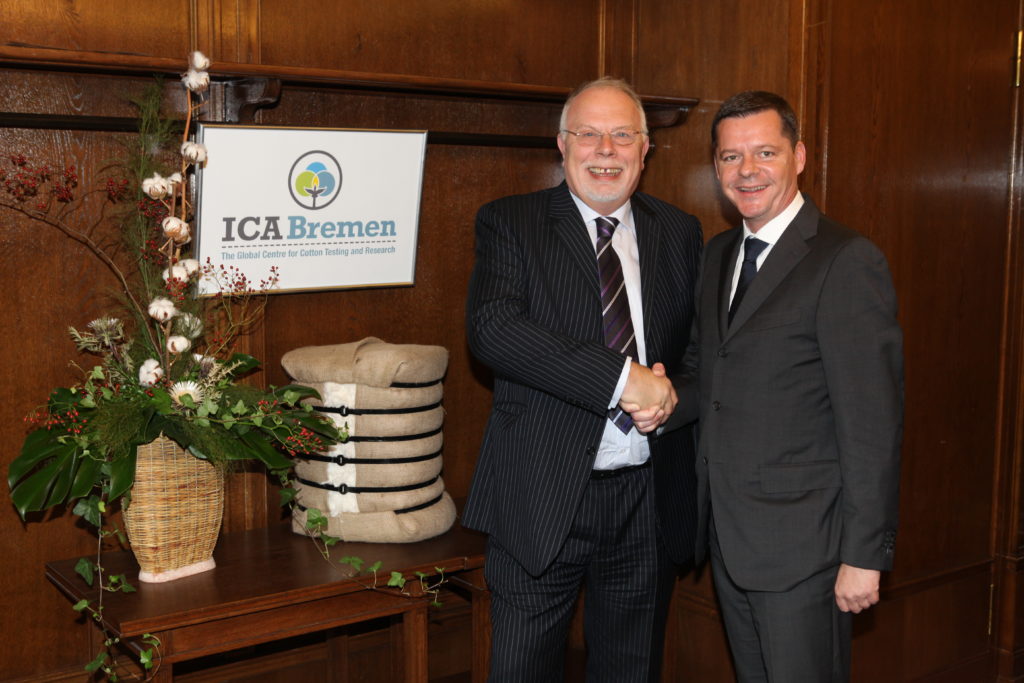 First panel of Quality Experts soon to be announced
Since its launch in 2011, ICA Bremen has grown a loyal customer base for its laboratory testing services, delivered multiple training courses and certified 11 cotton testing laboratories to implement an internationally recognised standard. After completion of a training programme, it is also soon to announce the first panel of ICA Bremen Quality Experts. Aim of this initiative is to establish a global panel of cotton quality experts.
Speaking on its 10th anniversary, Bill Kingdon (ICA Bremen Managing Director) said: "ICA Bremen is now widely respected as the centre of excellence for cotton quality testing and training. This reputation is built on a highly successful collaboration between two organisations."