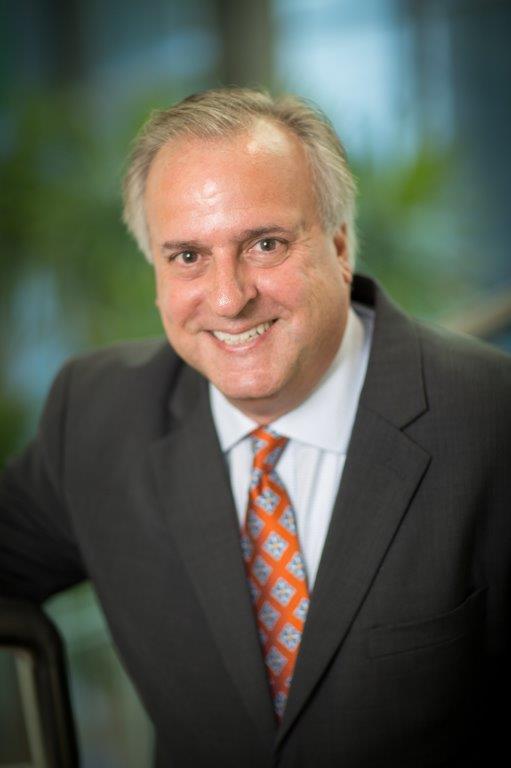 Interview wit Mark Messura, Senior Vice President, Global Supply Chain Marketing for Cotton Incorporated.
Mark Messura serves as Senior Vice President, Global Supply Chain Marketing for Cotton Incorporated, where he is responsible for the company's global marketing and technical support programs with retailers, brands and manufacturers. In the interview with the Bremen Cotton Report he talked about the aims and target groups of Cotton Incorporated with a focus on their valuable resource "Cotton Works".
Bremen Cotton Report: What is Cotton Incorporated? What are the aims of Cotton Inc.?
Mark Messura: Cotton Incorporated was formed in 1970 by cotton farmers in the United States. The purpose of the company is to increase the demand for and profitability of cotton through research and promotion. Cotton farmers knew that competition from synthetic and artificial cellulosic fibers would challenge the demand for cotton and that an organization such as Cotton Incorporated would help secure a future for cotton farmers. Although started in the United States, from its beginning, Cotton Incorporated has worked to build demand for all cotton – from any cotton-producing country. The company's research and promotion efforts are worldwide and benefit all cotton farmers.
Who are your target groups? Where are your customers from?
Cotton Incorporated's programs are aimed at decision makers in the industry and consumers who purchase products from retailers and brands. In the industry, cotton fibers are used in hundreds of apparel and textile products as well as products such as diapers, disposable wipes, and feminine hygiene products. The companies that make these products have the choice between using cotton or many other fibers. Cotton Incorporated's goal is to get these companies to use cotton in their products.
Through its promotion efforts at the consumer level, Cotton Incorporated reaches many buyers of products and promotes the benefits of cotton in apparel and home textiles products. Our goal is to help consumers understand that cotton is associated with comfort and versatility and that they should look for cotton in the apparel and textiles that they buy.
Could you name and explain some of the various resources you offer online? What is the most used one?
Through the CottonWorks.com website, more than 31,000 users in more than thirty countries can access Cotton Incorporated's wealth of information to help them with their products. From research into fashion and lifestyle trends to finding sample fabrics and product technologies, industry users can find this information on a single site—CottonWorks.com. This site is widely used for technical assistance and training as well and contains terrific resources for learning about topics such as denim manufacturing, printing science, knitting, weaving, and sweater manufacturing.
Cotton Inc is also active in research and innovation. Can you tell us more about the latest research results or about a new innovation around cotton?
Cotton Incorporated conducts research at the farm level, in textile manufacturing, and at the consumer level. We share this research worldwide through our CottonWorks.com and corporate websites.
About a year ago, we introduced a new technology called PUREPRESS™. This technology is wonderful because it allows brands, retailers, and manufacturers to deliver durable press performance with improved abrasion resistance in their cotton products. The PUREPRESS™ technology offers these performance improvements all without using formaldehyde. This is a perfect innovation for companies that want better product performance but need alternatives to using formaldehyde.
What role does cotton's sustain­ability play for your work?
Sustainability is at the heart of everything we do. With more than 200 projects each year at the farm level, we are leading efforts to identify ways to improve water efficiency, soil heath, and reduce impacts on the environment. But we go well beyond the farm. We have a lot of information available through our CottonWorks.com website. At this site, you can find information about recycling, cotton's circularity, a life cycle assessment for cotton, and webinars covering topics such as cotton and water, biodegradability and how plastics are leaking into our waterways. The information that we present is science-based, and it is ideal for companies that want to learn the facts about cotton and make informed and accurate decisions about their cotton business.
Thank you very much for the interview!
The interviews in the column "Question Time" embody the opinion of the respective interview partner and do not represent the position of the Bremen Cotton Exchange as neutral, independent institution.